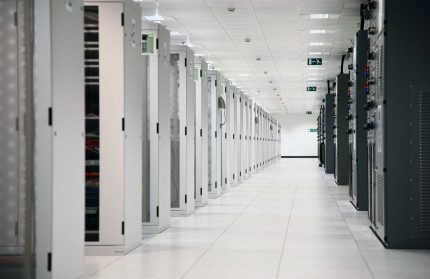 CCS has over a decade of experience cleaning data centers. We evaluate each data center in order to provide a comprehensive and cost-efficient cleaning program which includes a detailed cleaning scope and schedule. Our supervisors perform daily quality control checks to ensure our customer receives the highest quality clean.
CONSTRUCTION
CCS provides construction phase cleaning that removes all construction related debris and any particulates from the data center area. This can be done periodically, as needed or throughout the construction process.
DEEP CLEANING
CCS provides "deep cleans" of data centers. This entails removing all dust particulates and contaminants from the environment.
PREVENTATIVE MAINTENANCE
CCS offers a range of preventative maintenance cleanings that are needed to prevent and remove contamination inside data centers. Preventative maintenance increases the performance and dependability of the data center's equipment and reduces downtime.
DATA CENTER CLEANING SERVICES:
SUBFLOOR SURFACE CLEANING
Removes contamination from the subfloor plenum to eliminate particulate build up that can be carried into the equipment.
CEILING CLEANING
Ceiling cleaning includes overhead cleaning by either vacuuming above the ceiling tiles or wiping the overhead areas with an anti-static cleaning agent.
EXTERIOR EQUIPMENT SURFACE CLEANING
Exterior equipment surface cleaning pertains to the server cabinets, equipment and workstations. Vacuuming where applicable and wiping down surfaces with anti-static cleaner.
GREEN EQUIPMENT CLEANING
Protect assets and IT equipment from harsh contaminants, dust and debris with non-abrasive, environmentally-friendly cleaning products.
RAISED FLOOR CLEANING
Raised floor cleaning includes vacuuming and damp mopping the raised floor panels.
ANTI-STATIC FLOOR FINISHING
Anti-static floor finishing includes applying an approved anti-static floor finish to non-raised access floor surface to prevent hazardous static build-up.
INTERIOR SERVER CABINET CLEANING
Interior server cleaning includes surface cleaning of the interior of the cabinet such as the cabinet doors, exhaust fans or surfaces of server. The surfaces are vacuumed where applicable and wiped with an anti-static cleaner.
CLEANING FREQUENCY SERVICES:
ROUTINE CLEANING
Daily, Weekly, Monthly & Bi-monthly
PERIODIC CLEANING
Quarterly, Semi-Annually, Annually