CCS specializes in the final cleaning of commercial construction projects throughout Georgia and the southeast. We provide final cleaning of all interior finishes to help complete your project and minimize punch list items. We also care about the environment and will accommodate any green cleaning needs to help meet your LEED certification goals.
Services we provide include:
Cleaning of Hard to Reach Areas such as High Beams, Pipes and Escalators
All Types of Floor Care & Finishes
Carpet Shampooing
Removal of Hard-Water Stains on Pre-Cast Concrete
Pressure Washing
Exterior Cleaning & Renovation of all Building Types
Mechanical Room Detailing
Detailed Cleaning of Decorative Finishes
Interior & Exterior Glass Cleaning
We can handle the most difficult of projects! There are not many "odd" jobs that we have not seen or dealt with.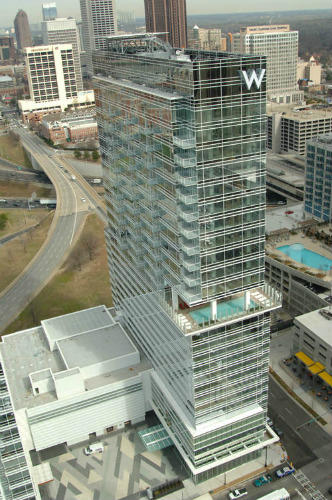 The final clean-up for a project is one the last impressions an owner has of DPR Hardin and our subcontractors. CCS has done an excellent job for me in the past of making sure that our impression is a good one!